The AI fever in healthcare is spreading faster than dragon fire. Particularly after the advent of the unprecedented pandemic, COVID-19, when the entire world came to a standstill and the entire situation was chaotic.
Just like COVID-19, AI became inevitable after the pandemic. And such tough times bring to light the real-time applications of technology. The advent of COVID-19 revealed the power of AI in healthcare. As a result, AI's applications which were mostly restricted to patient-facing systems and drug discovery until a couple of years ago are now experimented in spine care – a highly challenging area in radiology.
Today many health tech firms have started developing AI solutions for various healthcare purposes. Numerous health systems have started adopting AI in various fields of patient care, right from triaging and medical imaging analysis to billing and post-operative care.
While AI is relatively new in the space of radiology, it is making incredible changes that will benefit diagnostic centers and health systems in an era of radiologist shortage.
Though numerous diagnostic centers and imaging service providers want to use AI to their advantage, they are unsure where to start. This article discusses the 5 simple steps that will help you become AI-ready and ease AI adoption.
1. Defuse the AI tension among your radiology staff
"For any new technology, there is always controversy & there is always some fear associated with it. I think that's just the price of being first sometimes." – Hugh Grant
The first and most crucial step in AI adoption is to remove the AI apprehension among your radiologist staff. As humans, we never want to get replaced or overpowered by technology. This is why AI is not welcomed by numerous radiology professionals.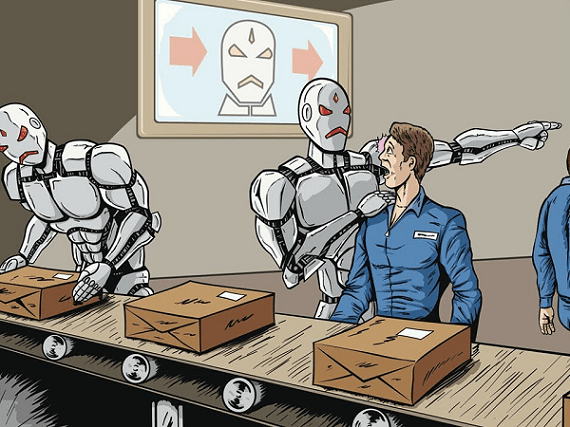 Hence, first, instill confidence into your radiology staff, that AI is here to help them and not replace them (which is the conviction of most radiologists).
To ease the AI tension among your radiology staff, begin by sharing your thoughts or plans for including AI in the radiology workflow, and explain to them the numerous benefits that they can get from using AI-driven radiology workflows. Show them real-time examples that will help them overcome their prejudice against AI.
2. Do your study about AI products in the market
It is highly important to know your products and their advantages before investing in them. Hence you should not be carried away by the attractive advertisements from AI product vendors.
Do a thorough study about all the AI radiology software in the market, compare the cost and benefits of all the AI products, and most importantly analyze their performance from reviews provided by other diagnostic centers and health systems.
This will help you shortlist the best AI products in the market and help you choose the right one as per your requirement and budget.
3. Be hardware ready to ease AI integration
Any software is as good as the hardware that it runs on. Hence, it is paramount to cater to the hardware requirements of software applications. Luckily, in the case of AI, most applications are cloud-based, which eliminates the need for diagnostic centers to establish new databases and data centers, or any other hardware equipment.
However, there are yet some diagnostic centers that are not very comfortable with shifting to the cloud. Even such diagnostic service providers can benefit from AI if they have the necessary hardware set up to use the software.
4. Know your competitors' or peers' experience with AI
We all have come across this popular saying by Rick Warren, "While it is wise to learn from experience, it is wiser to learn from the experience of others."

So, study your competitors' or peers' strategies in AI adoption. Understand their experience with AI. This competitor and peer analysis will help you optimize your plan and make better decisions with less risk.
5. Invest and wait for returns
In any business, people want to invest less and earn more. But instant and augmented returns for every investment is still a dream for most businesses, even the best-performing ones in the market. But the same might not be true for AI investments.
Unlike other technologies, the revenue and cost saving from AI will be quickly realized. AI-driven automation will help diagnostic centers handle double the caseloads by saving radiologists' time wasted on mundane tasks like image sorting, locating and labeling, report generation, etc. With AI, health systems and diagnostic centers can achieve more with less, in terms of revenue and radiologist efficiency.
So, the last step to making your diagnostic center AI-ready is to invest and wait for returns.
6. Summary
Technology innovations have always disrupted healthcare workflows in one way or the other. Looking back at history, the advent of computers, made an irreversible change in healthcare delivery. And history has been repeating itself now and then, right from the advent of CAD to cloud technology. Today it's AI's turn. So, to be AI-ready and make the most of the current-day revolutionary technology, follow this 5-step guide.
While you research the market for AI radiology products, don't forget to check out Synapsica's new-age AI solutions for automating spine reading and reporting.