A nationally recognized radiology IT consulting firm, Canopy Partners, hosts The Radiology AI & IT Summit every year to bring together executive decision-makers from health systems, imaging centers, and radiology practices to learn about the cutting-edge technologies evolving in the radiology space and how they will be reshaping the radiology landscape.
"The intent behind hosting this one-of-a-kind industry event is to help executives, who want to advance their organizations, garner practical ideas, and insights from industry experts," says Worth Saunders, President of Canopy Partners.
The theme of this year's summit, hosted between 25-27 May 2022, was Convergence – Advancing Patient Care and ROI with New Imaging Technologies. Nearly 15 educational sessions were featured on the emerging imaging trends that have been creating a big fuss in the radiology community. Key speakers included:
* Dr. Jeff Chang – ER radiologist and co-founder of Rad AI; Subject – AI for incidental findings follow-up (practical applications of AI in improving patient care)
* Dr. Nina Kottler – Associate Chief Medical Officer at Radiology Partners; Subject – Clinical value & economic benefits of AI
* Dr. Praveen Gulaka – Chief clinical officer at Subtle Medical, Inc; Subject – Optimize workflow efficiency and patient comfort with AI
* Dr. Jared Saul – Neuroradiologist and Healthcare Lead for Amazon Web Services; Subject – Is the future of radiology in the cloud?
* Venkat Inumella – Global Head of Data Insights for McKinsey & Company; Subject – Emerging trends in digital transformation
Apart from the educational sessions, a live panel discussion and eight innovation workshops were organized, which were sponsored by leading organizations in the industry.
The meat and potatoes of the event were:
* How to use AI in live clinical production in health systems nationwide to advance patient care
* How to reduce radiology IT cost by 20% or more
* How radiology practices and health systems can implement AI & IT initiatives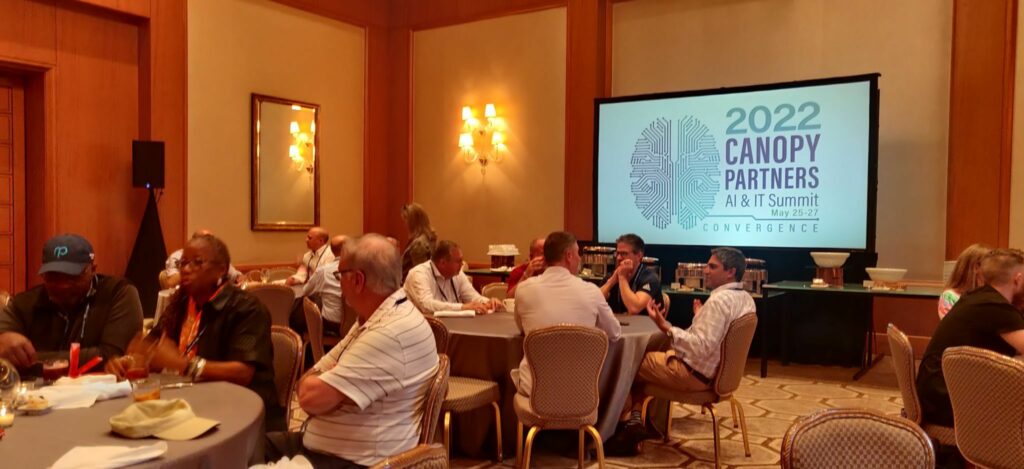 Ramaa Sundara Raj, CBO at Synapsica Healthcare Private Limited, who attended the event to understand what stakeholders and executives from health systems think about the advent of AI in radiology, stated that " The event was an eye-opener for health systems and radiology practices that are skeptical about integrating AI into their workflows."
Why is AI the need of the hour for radiologists and health systems?
Here are a couple of pointers from the key speakers who quoted the need for AI in healthcare
The world's most valuable resource is no longer oil, but data
The dramatic increase in imaging procedures and radiologists scarcity is building immense pressure on radiologists, to the extent that they opt for early retirement.
Radiologists are now retiring younger than ever before – 50% of retired radiologists are below the age of 55, which was just 20% in 2018.
Though 97% of medical imaging data is unused, it is likely to double in the next nine years, which means the workload and pressure on radiologists are likely to increase soon.
Hence, health systems and imaging centers need AI-powered smart machines to handle the fast-growing behemoth imaging data and overcome the associated challenges.
"While there is an aura of pessimism among radiologists regarding the advent of AI in radiology, niche experts like Dr. Nina Kottler, Dr. Jeff Chang, etc., posited how AI can help radiologists handle imaging data explosion and improve their efficiency without sacrificing their productivity and personal time," added Ramaa.
On the whole, Canopy Partner's 2022 Summit was a great success and a must-attend event for those leaders and executives from health systems who look forward to advancing their services with tech innovations and building a network with the niche experts in radiology and healthcare.
Looking forward to more such events from Canopy Partners and hope to meet the reader there as well!